Daniel Toffey joins stallion sales team at Spendthrift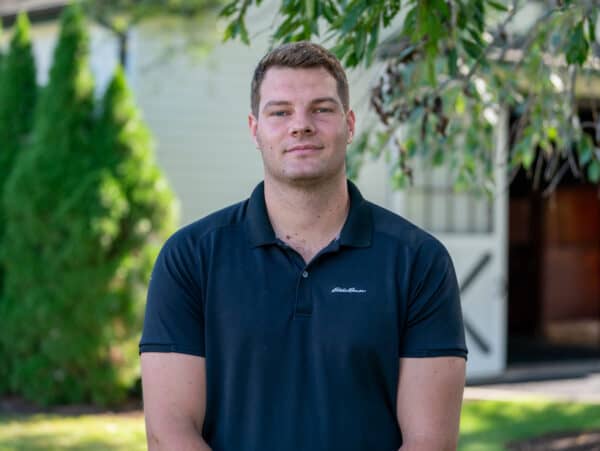 Daniel Toffey has joined the stallion sales team at Spendthrift as the leading stallion farm readies for the 2024 breeding season.
"Tammy and I are happy Daniel has decided to come back home to work at Spendthrift," said Spendthrift owner Eric Gustavson. "He's a hardworking, energetic young man with a wide range of skills, and we know he will be a great fit here."
Born and raised in Lexington, Daniel's passion for horses began early on, spending countless hours around Thoroughbreds with his father, Spendthrift general manager Ned Toffey. He first started at Spendthrift upon graduating from high school, working with both the broodmare and yearling divisions. Daniel went on to gain valuable experience at the racing level, going to work for trainer Al Stall.
Most recently, Daniel worked for Woodford Thoroughbreds in Ocala, breaking and training horses. He quickly rose through the ranks to become assistant trainer at Woodford and is now transitioning back to the breeding side of the industry to work with breeders in stallion season sales.
"I've had a passion for horses my entire life and it's a bond I've shared with my father," he said. "I really fell in love with the competitive nature of the horse industry. I enjoyed training and will miss it, but I am very excited to work with our breeders from all over the world. I look forward to helping ensure that the farm and our breeders continue to have success in all aspects of the industry."