Spendthrift launches "Safe Bet" program for breeders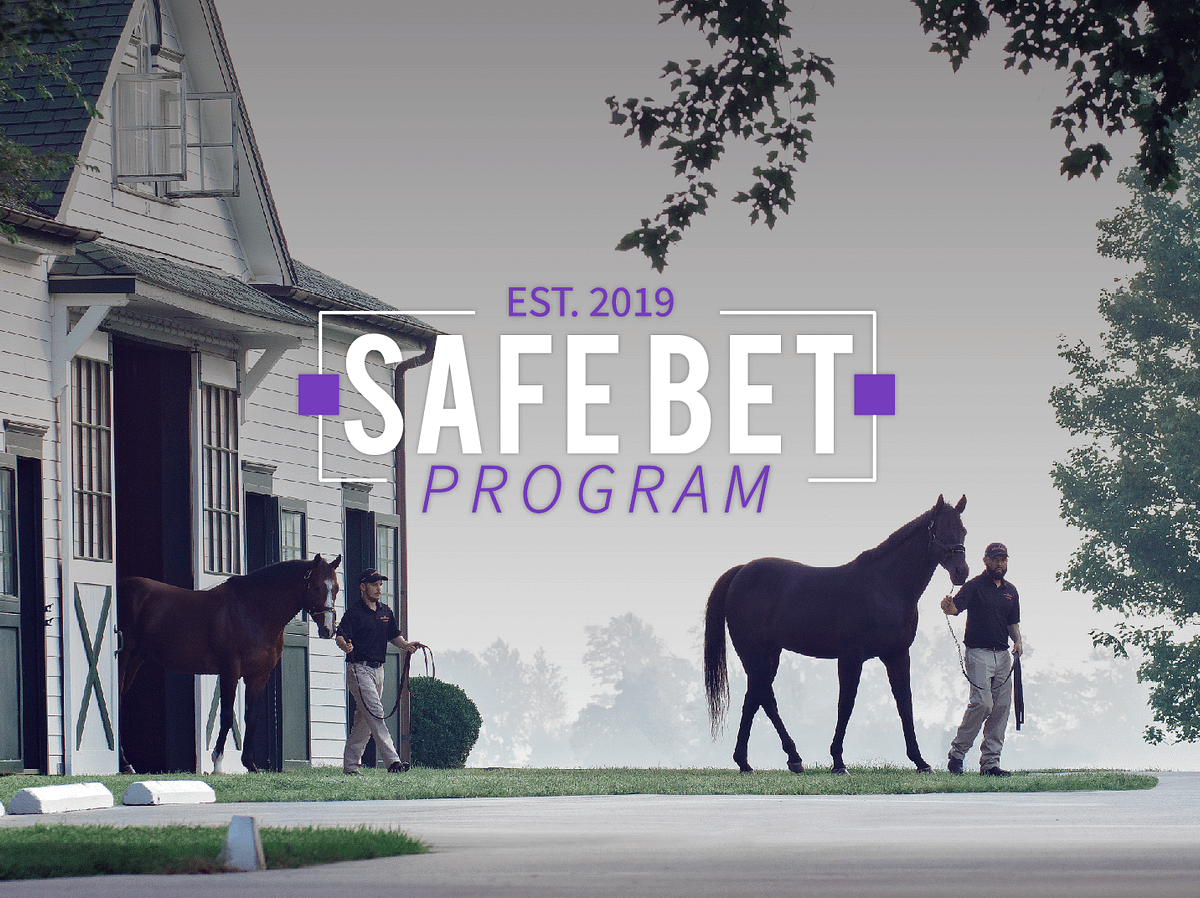 B. Wayne Hughes' Spendthrift Farm has introduced a new breeding program for 2019 called the "Safe Bet" program, designed to incentivize breeders to support the farm's fourth-year stallions.
The Safe Bet program assures breeders that a stallion's first crop of two-year-olds will have at least one Graded/Group stakes winner in 2019, or the breeder will be completely relieved of the stud fee for his or her impending foal in 2020.
"It's no secret that Mr. Hughes is constantly thinking of ways we can offer breeder-friendly programs for our stallions. The inspiration behind the Safe Bet program largely came from the success of our leading first-crop sires last year, particularly the great things accomplished by Cross Traffic and Goldencents," said Ned Toffey, General Manager at Spendthrift. "Breeding to a fourth-year stallion requires making a bet on the early success of the stallion's first runners. It can be very rewarding – as we saw last year – and there's also risk involved. We wanted to remove as much risk for the breeders as possible.
"In recent history, you typically have a handful of freshmen in every class that sire a two-year-old Graded or Group winner, and it's usually a very good sign for a sire. Safe Bet assures that a breeder will be investing in a stallion that will have the immediate success of a Graded or Group winner from his first 2-year-olds to race in 2019. If that does not happen, the breeder won't owe a stud fee. It's that simple," he added.
Fresh from having the top two North American first-crop sires in 2018, Spendthrift has six stallions with first-crop 2-year-olds hitting the racetracks this year, including Wicked Strong, Palace, Race Day, Danza, Medal Count and Normandy Invasion – all of whom are participating in the Safe Bet program.
To learn more about the Safe Bet program, visit SpendthriftFarm.com/SafeBet, or contact Mark, Des or Brian at 859-294-0030.